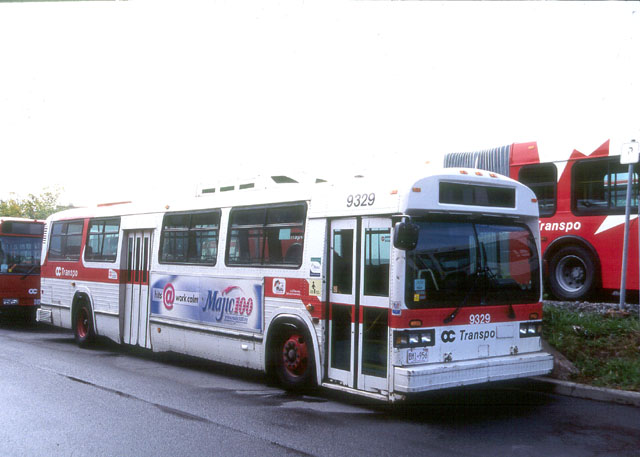 We all remember them: The OC Transpo buses with pink vinyl seats. Simultaneously slippery and yet unrelentingly sticky, and brutally hot in the summer. According to user ikarus8737 on the
OC Transpo livejournal
, they're now a thing of the past:
This is slightly old news but worth noting: The old school, white with red stripe livery, slidey yet sticky, peach colored seat bus era has ended with the retirement of the last of the MCI/Novabus "Classic " model buses.
I can't say I'm overly disappointed, but it's a funny note. Read through the journal thread; many operators and other staff, most of whom are pretty nostalgic about the "Classics". It's also worth noting that the OC Transpo fleet, according to the same user, is now a very modern one.