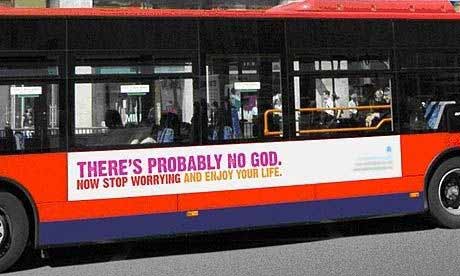 The Atheist Bus Campaign, a public transit advertising initiative started in London that has been adopted by the Toronto-based Freethought Association of Canada, is hoping to
come to OC Transpo buses
, according to the
Centretown News
.
The Campaign, which we've discussed on
TransitOttawa.ca
before
, purchases advertising on public transit with the slogan, "There's probably no God. Now stop worrying and get on with your life." It already has ads on buses in Toronto and Calgary, but was rejected by Halifax's transit authority. It remains to be seen if this could be rejected by OC Transpo officials.
What do readers think about the possibility of the campaign coming to Ottawa?